Shame | Players | Sideshow | Journals | Bootlegs | Contact
8-Track Cases
Eventually every tracker with a growing collection of tapes comes to the problem of where the store the clunky things. I've seen some pretty inventive storage fixtures but I don't think they can beat the original vessels that were sold specifically for that purpose. Most of them were the Plain Jane variety but once in a while you can find some real gems that make great conversation pieces while also fulfilling their purpose. Here's a few from my collection and if anyone has any unusual containers feel free to send a scan.
This solid wood disco case at first looks like one of those fancy dart boards until the doors swing open. Anyone want to guess what type of music I keep in this case?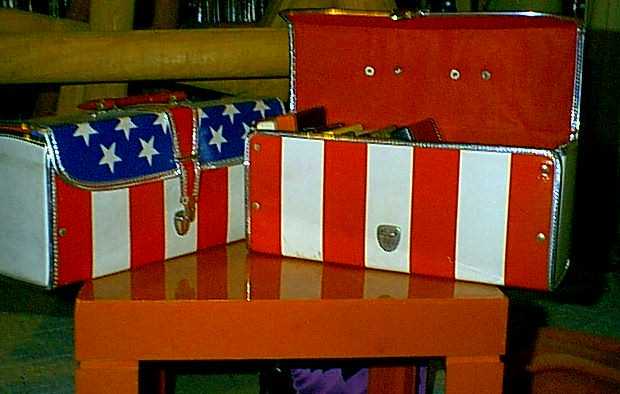 I'm willing to bet that this case was manufactured during America's Bicentennial. But it works on most holidays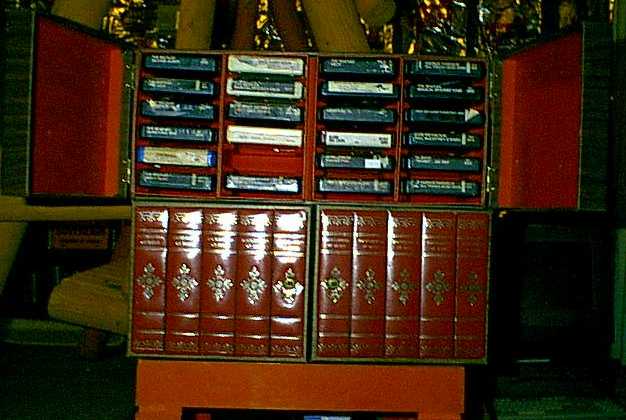 I like these cases because when people walk into the room they first assume that I'm well read until the case opens up and shows Beatles 8-tracks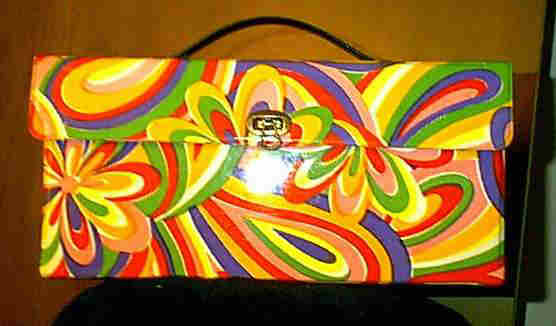 From the Timothy Leary Collection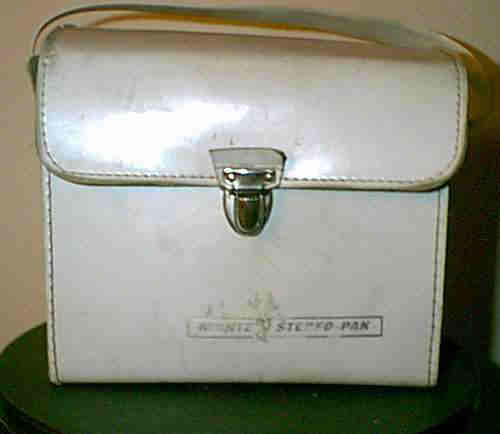 This little case holds only 7 tapes but I use it for storing an 8-track repair acessories. Only the Muntz logo saved it from the dumpster.
Cases for the fashion conscience. The one on the left is simulated alligator skin and the one on the right is fake leopard. Bet no one ever thought that even back then 8-track cases would be cruelty free.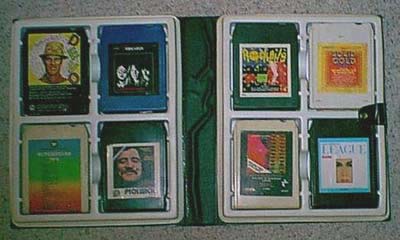 Here's one that folds away like a school boy's binder but since it only holds only 8 tapes I'd need several encyclopedia sets of them just to hold the K-Tel collection. Still they'd look nice on a bookshelf and I could set up a card catalog system going. What's better the Dewy Decimal System or the Library of Congress? The debate goes continues..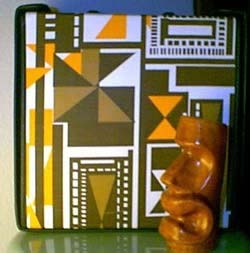 Two of my favorite things on this planet, Tiki's and 8-tracks. I found this baby that combines them both. It holds 20 tapes and has a tapa design. It's full of Martin Denny and Arthur Lyman tapes and ready for the luau.