The Male Femme Fatal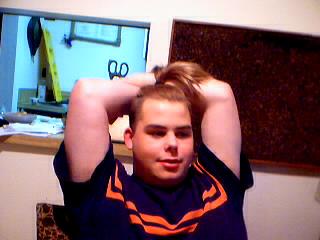 I'm a nineteen years old. I'm gay. And This is my story...
I was raised in Lewiston, ID. About two years ago i moved to Tacoma. when i got here i got a huge culture shock. Then this year i moved out with my ex boyfriend he cheated and i told him to get lost. During that devastating time i met greg he was much older but was sweet and kind. he helped me get back on my feet and we fell in lamour were lived together since then and its been a blast. though im currently unemployed due to a bad economy; He is still very supportive.
I collect Masks and such things. I have about Twenty or so. Ranging from ones like this to ones much more complex. ..
I picked this one up at a thrift shop for about 3 bucks it was a good deal. I was so happy i got it. It made my whole day. Greg my boyfriend collects Tiki's and 8 tracks. So when i look for mask he comes and looks for his 8 tracks and Tiki's. He's stuck in the past like me...
This is one my best friend gave me.. She has not been well lately she broke her leg and is now considering sue some dance place. This place just let drinks fall on the dance floor and of course Humpty Dumpty had a great fall .... this is one means the most to me because it reminds me of my dear friend.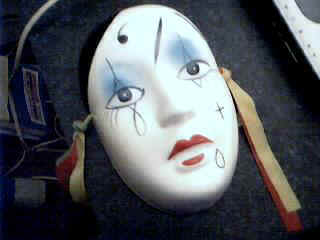 My little 20 dollar mask... I found this little beauty at goodwill. I thought it was worth it. I call it little Mexico because of the yellow green and red ribbons.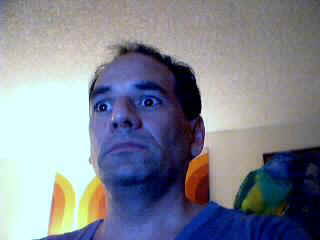 My boyfriend Greg is a forty something guy. He's such a sweetie and other times he's such a pain you wouldn't believe. Together we have two pets. A parrot and a hamster. We are both liberal and do not like republicans for they're harsh version of morality. We love each other so much.
Him and my above mentioned friend dislike each other.