These are from the Made For TV Film And The Sea Will Tell based on the novel by Vincent Buglosi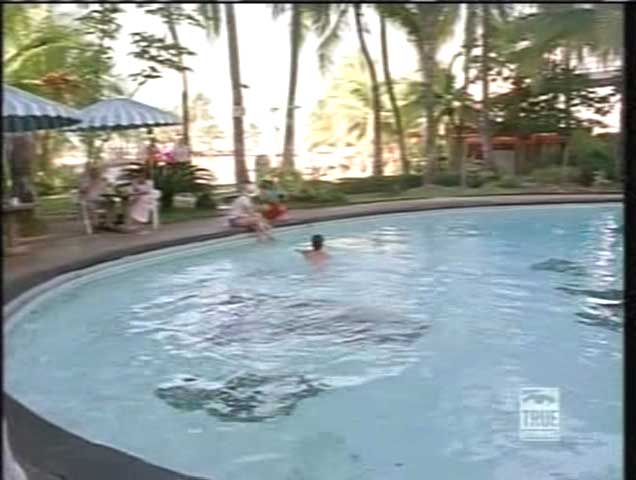 The pool at The Tahitian Lanai has graphic representations of The Hawaiian Archipelago.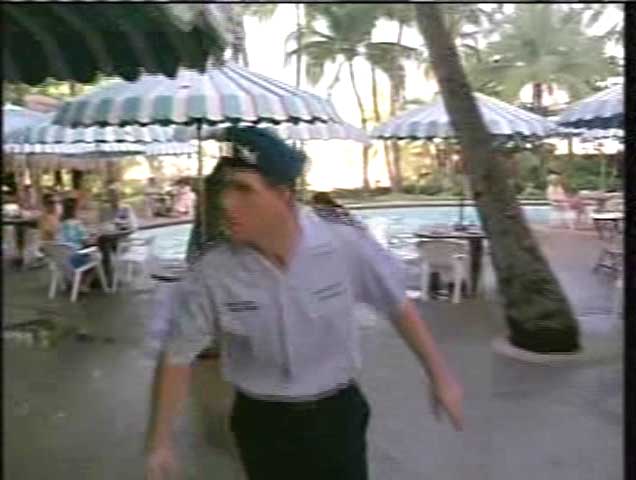 Umbrellas by the pool and a hut in the background.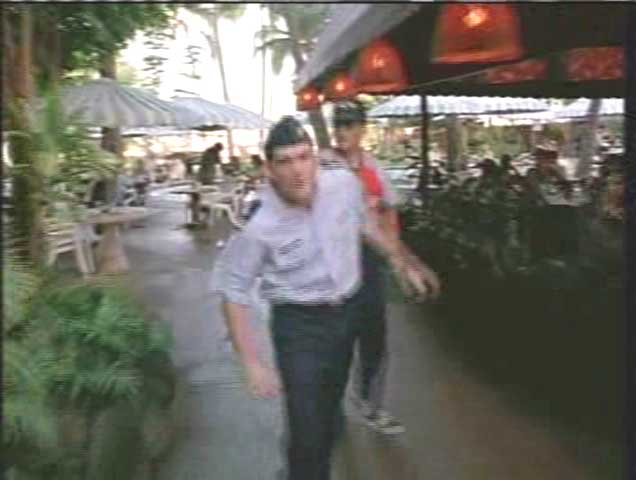 The side of the bar where you can see the woven lamps.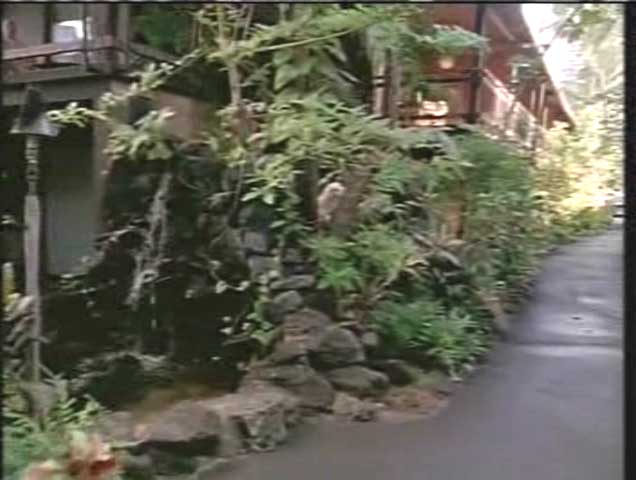 A Waterfall on the side of The Waikikian Bungalows note the dog between the tree leading to the next still.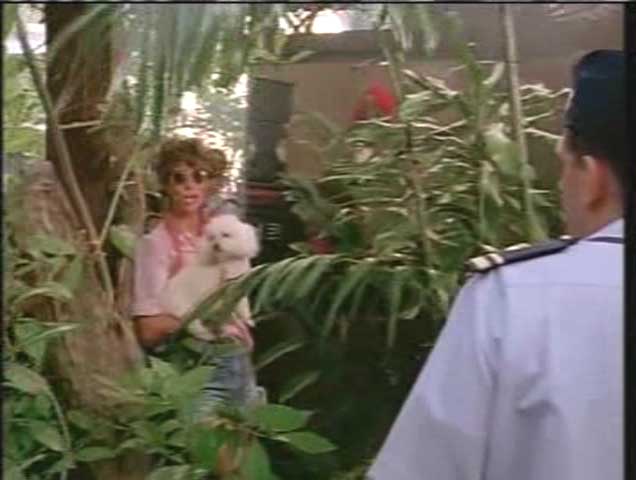 Caught with a tiki witness in the back.