I added another coveted Monkees 8 track tape "Changes" to the collection, I have 6 and need 3 more to go, The Monkees, the Soundtrack of Head, and Present, who has them? I'm only counting the originals on Cologems label for now, once I get the set I'll go for that 80's tape with That Was Then This is Now they put out through the 80's revival.
I like the Colegem label, most of the recordings are from records and TV and if you're lucky you'll find the tape in its original plastic tub albeit More of The Monkees sports a flatpack that is also nonconventional. Sadly I only have one tub so I don't get to see the cover art and have to settle for the red label. Also what sets them apart is instead of using traditional pressure pads these babies use those tense metal inserts with felt on the tips I wish this was the standard since the felt is an easy fix and the sound on these is pretty constant.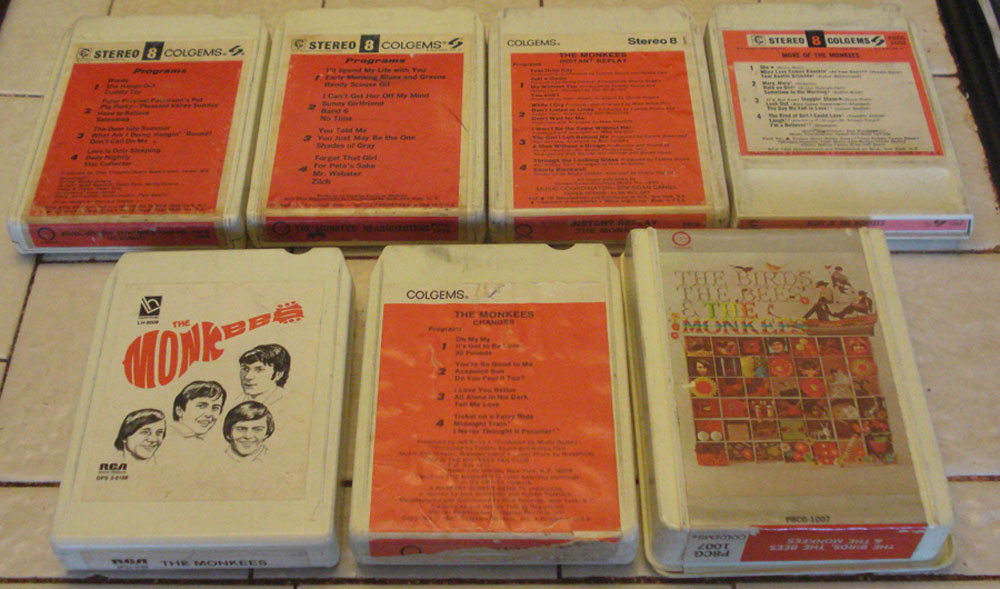 Still waiting on the roof and every day is use the wet dry vac for 40 mins and dump out 15 gallons of carpet soaked water, how was your week?
Posted by gregg-n at 2:22 PM PDT