Last week I got the 8 track score of the summer. Summer may have just gotten underway but I'm willing to wager the entire Emerson, Lake & Palmer on 8 track that it won't be topped. Here's a portion of the 142 8 track tapes from 2 large boxes, and unlike the usual bland Readers Digest Hits of America this collection could power a small FM classic rock radio station. Lots of Stones, Kinks, Elvis Costello, Beatles, some k-tel and even a few with the fun art boxes that rarely survive, I've already gone through a half a roll of sensing foil getting them in shape.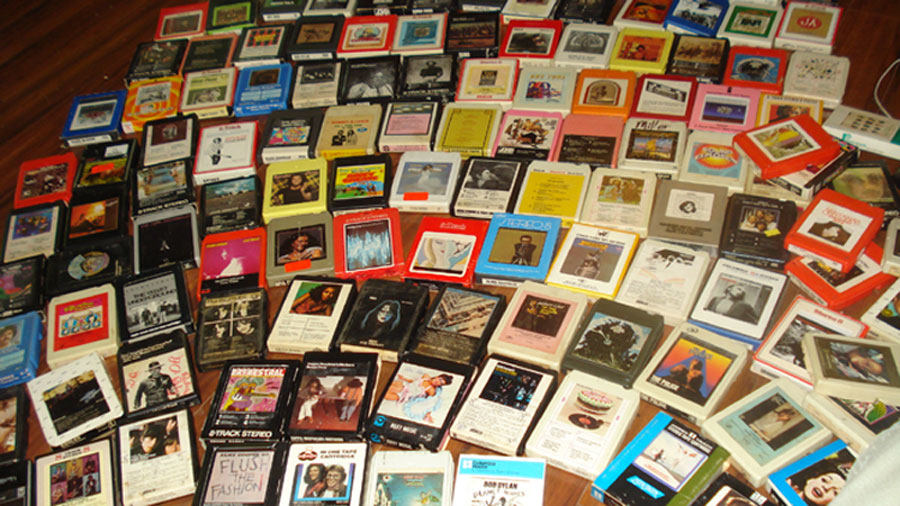 More interesting is they were obtained from a person who has been following this blog for 12 years and after nearly 15 years of writing about these tapes he's the first person I've met with a connection to it, sad huh? I only hope that one day I end up like the woman who ran The Bloody Board Buffy the Vampire Slayer board who posted nearly 40,000 posts and was the only member of the group https://encyclopediadramatica.es/The_Bloody_Board until she was found out and vanished. If obsession needs a patron saint it's Jamie Masters.
I'll be putting an 8 track player in the tiki room but am trying to find one with a tropical look to it as not to clash, these worlds rarely collide but I may be able to make it work with the brown earth tones that are prevalent in wood grain consoles, let's see where this goes.
Posted by gregg-n at 6:00 PM PDT
Updated: Wednesday, 2 July 2014 6:08 PM PDT